How are you all surviving our "solitary confinement," particularly those of you who are playing multiple roles, i.e. wife, mother, teacher, cleaner, cook, etc.? Many of you have consulted with me in the last several years. Some of my students are now parents and dealing with the multiple roles themselves. Together, we have helped your students, most of whom have learning challenges, through school, college, and graduate school. A great joy for me is when students return to share their successes and their successful attainment of goals.
These last few weeks have been a challenge for parents and students. When I began writing this piece, I intended to share websites, tools, and educational programs, but the more I thought about it, the more I realized that it would simply be more "overwhelming noise." So, I decided that I can better serve parents (and therefore children) by being supportive and providing a place to share frustrations and request help in your new role as teacher. If you would like more direct assistance in the form of materials, programs, strategies, etc., I will be glad to help you select those that would meet your student's needs.
Today, however, I simply want to be a support to all of you who are teaching students with specific learning difficulties. It is not easy to teach one's own children, particularly if they do not learn easily. What is easy is for both parent and teacher to become frustrated and angry. Remember to set goals that are attainable and that make you and your student experience some success. Learning to enjoy studying is a major goal for all students. How to do that is not always easy, but being at home would be a good time to go back and fill in some of the skills that were not learned and not necessarily cover new material. We suddenly can go slower and teach these skills at a pace that facilitates future learning.
Remember to ask for help and forgive yourself for not doing the job just right. This dreadful period is allowing us to obtain a better relationship with our children by making them feel successful. I have many ideas on how you can achieve the primary goals of learning to like learning and filling in some of the concepts that were not learned. If you would like to ask questions or suggest other topics, I would love to hear from you. Remember, we are all in this teaching and learning process together. As I frequently tell students, learn to make errors and be imperfect. We will get through this.
Thinking of you while we all stay safe,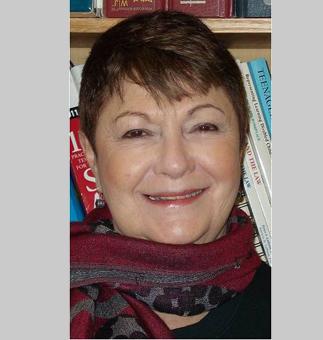 Linda Narun, M.A., CCC-SLP
Speech-Language Pathologist
Learning Specialist
Texas License #10983
713-621-9515
Email – This email address is being protected from spambots. You need JavaScript enabled to view it.