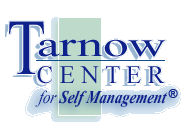 Summer break is the perfect time to learn as well as address issues too time consuming to tackle during the busy academic term! Whether you want to increase your mental and brain health, tackle challenges that were making the past school year problematic, or start planning for the next developmental stage of your child's life, The Tarnow Center is here for you. Our clinicians have put together a newsletter full of articles that will educate you on new and noteworthy research, as well as provide opportunities for group therapy sessions to help successfully launch your child off to college.
Below you will find a summary of each article in this summer's newsletter:
The Miracle of the Human Brain and How It Learns
By Linda Narun, M.A., CCC-SLP
Link: http://bit.ly/2sxHHZw
We often take for granted that our children will go to school and learn, and are shocked when they encounter difficulties despite the fact that learning is a very complicated process. Sometimes, the brain needs a little help to become an efficient machine – for example improving the organization of the brain or increasing the neural connections. This article explains what organization in the brain means, the various neural pathways that need to come together for efficient firing, and how the summer is an excellent time to work on the brain.
Developmental Clinical Consultants: What Now?
By Uyen Vo, Intake Coordinator
Link: http://bit.ly/2retXyB
Each developmental stage of a child's life brings new challenges that may leave a family asking "what now?" With over 25 years of working together with complicated children and families, we at the Tarnow Center are in the unique position to help you address this question. Whether you need a new evaluation of medication for your child, or assistance in helping them adapt better at school, let us be your Developmental Clinical Consultants.
Social Media Use and Increased Risk for Body Dissatisfaction and Disordered Eating
By Melissa M. Gonzalez, Psy.D.
Link: http://bit.ly/2reA0U2
The link between mass media and the development of disordered eating, body dissatisfaction, and drive for thinness has been under investigation in eating disorder literature for a long time. However now that teens and young adults spend more time online, especially on social media sites, we now wonder how this new culture regarding media consumption might impact body image and the development of eating disorders. This article talks about the new research results on the impact of social media, and why parents should be aware of how these sites may be affecting their children.
How to Maximize Your Child's Brain Maturation and Growth
Link: http://bit.ly/2ti0J2J
Over the last 30 years, the research on the brain and neuroscience has drastically expanded. As parents and teachers we now have the knowledge to help our children maximize their brain growth, learning, and brain health. This article explains the main areas/factors needed for successful brain growth: cognitive and academic growth, hard work and effort, executive functioning skills, and health and brain growth.
College Readiness Consultation, Also, Group Opportunities
By Sophia K. Havasy, Ph.D.
Link: http://bit.ly/2rrVpYZ
Being ready to go to college does not mean you are ready to be successful there. In fact, only 50 to 56% of those who go to college actually end up graduating in the United States. Students with ADHD, anxiety, depression, and leaning differences are at much greater odds of not completing these degrees. Dr. Havasy has been working with this young at-risk population for the past 20 years and is offering a College Readiness Consultation this summer for parents and students as well as a College Readiness Group. For more information, refer to the full article in the link above.
College Readiness Groups
By Sophia K. Havasy, Ph.D.
Link: http://bit.ly/2s7935U
Dr. Havasy will be facilitating College Readiness Group sessions this summer for high school juniors and seniors. The group sessions will be 1 hour per week and will discuss topics such as strengths and weaknesses, stress and time management, expectations, as well as many more. Parents and students will attend the first session together, followed by the students attending alone for the following 4 sessions. For more information, refer to the flyer provided in the link above.
Launching and College Readiness Groups
with Sophia K. Havasy, Ph.D. and Caitlin Bailey, LPC
Link: http://bit.ly/2s75Ovb
Launching 101 is a group designed to work with young adults and their parents to initiate the launching process after graduating high school or to reactivate the process if a family is stuck. The program will be 1.5 hours a week and the parents will only attend each 4th session. Each session we will work on specific target areas and the young adult will leave with homework assignments that are coordinated with the parents. For more information, refer to the full article in the link above.
Our Research Team is Looking to Expand
By Erin MacInerney, Research Assistant
Link: http://bit.ly/2s6Qeji
Under the direction of Dr. Jay Tarnow, The Tarnow Center for Self-Management has always been on the leading edge of psychiatry, using an integrative medicine approach with a multidisciplinary team of psychiatrists, psychologists, social workers, counselors, and marriage family therapists. This environment has provided a unique opportunity for clinical research. Dr. Swatzyna is currently looking for new research assistants who will work within a multidisciplinary team to work on the clinical research team and write up the results. This article summarizes the past research studies completed by our team, and explains the benefits of having this research experience before going to graduate school.