Linda Narun, SLP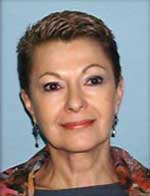 Parents of students with special learning needs (LD or ADHD) are usually proactive in obtaining special programs and educational settings to meet the needs of their children. Tutors, special classrooms, or modifications are obtained. For some reason when enrolling students in SAT/ACT preparation classes we often forget that these same students do not learn well in conventional settings. The manner in which information is presented or the speed at which it is presented result in many students becoming overwhelmed and passive. Their anxiety increases and ultimately little is gained.
We think that SAT preparation courses should, as in all other therapy we do, embrace the whole student rather than simply acquiring vocabulary and some test taking strategies. While these issues are very important, not all courses consider how to facilitate this learning. Many students, in addition to their learning needs, suffer from anxiety or ADHD which interferes with the ability to implement what they learn.
We are aware that students who have experienced some failure may have developed test anxiety. Each student's learning style is a little different; so different learning strategies should are devised for each student.
The rate of teaching should be modified so that the student does not feel overwhelmed, and therefore, become passive. An increasing sense of involvement and success leads to active participation in the learning process.
The use of computers and technology is now used to help the students learn and evaluate the progress being made. Practice test results are analyzed by the instructor and student together so that errors become learning opportunities. With a sense of control over the learning, motivation increases. As training proceeds, the instructor should be sensitive to skill deficits that go beyond the SAT itself. These cognitive and academic skill deficits should be addressed separately.
We have been testing and teaching students with special needs for many years. The understanding of the specific learning needs together with their understanding of how students learn allow us to provide specialty training for students. Contact Linda Narun at This email address is being protected from spambots. You need JavaScript enabled to view it. or Lynn Ayres at This email address is being protected from spambots. You need JavaScript enabled to view it. for more information about this and all our programs.