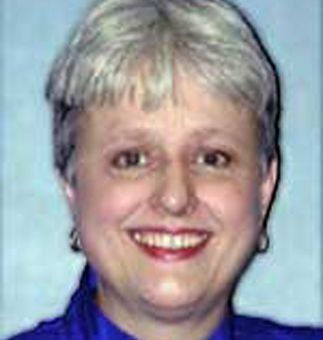 Lynn Ayres, M.Ed.
The Tarnow Center is excited to be offering a new program to help your child reach their full potential. STRONGER BRAINS offers a fundamentally different approach to addressing children who are struggling with learning, behavioral, or social difficulties.
SCIENTIFIC APPROACH
STRONGER BRAINS is a scientific-based program developed by Dr. Michael Merzenich, a world-renowned neuroscientist who is a pioneer of brain plasticity research. Brain Plasticity refers to the brain's ability to adapt responses to experiences and environments. Our brains are constantly changing, developing, and are shaped by our sensory input and social interactions. Dr. Merzenich's research on brain plasticity has shown that targeted and intensive training can promote positive neurological changes in children leading to improved cognitive function, better academic performance, and even increase self-esteem, emotional regulation, and overall mental wellness.
STRONGER BRAINS provides an online platform for children to engage in fun and challenging activities that are designed to stimulate brain plasticity and to enhance neurocognitive abilities while strengthening emotional control, self-regulation, positive self-image, and a growth mindset.
RESEARCH OUTCOMES
The brain-plasticity-based training exercises on STRONGER BRAINS were rigorously designed and evaluated by 200 peer-reviewed studies that demonstrate their positive impacts on individuals with cognitive and mental health challenges, as well as the general population.
After completing STRONGER BRAINS, children showed significant improvements in a range of key cognitive skills, including attention, working memory, processing speed, and executive control. 56% of children identified as at risk for mental health challenges were no longer at risk after using STRONGER BRAINS. 80% of children showed overall positive gains in behavioral regulation and resilience.
WHO IT CAN HELP
Children – ages 10-22 struggling to find academic or social success

Children with –

ADHD

Executive Function Disorder

Autism

Social / Emotional Difficulties

Slow visual or auditory processing
HOW IT WORKS
40 – 60 sessions completed online (35 – 45 minutes each)

3 – 5 sessions per week

8 – 12 weeks

Each session includes a combination of gamified cognitive skill-building and social-emotional health focused exercises.

Brain training

Self-regulation

Brain health evaluation

Mind-body scan
HOW TO ENROLL OR FOR MORE INFORMATION
Contact Lynn Ayres – 713 – 621 – 9515
Email - This email address is being protected from spambots. You need JavaScript enabled to view it.